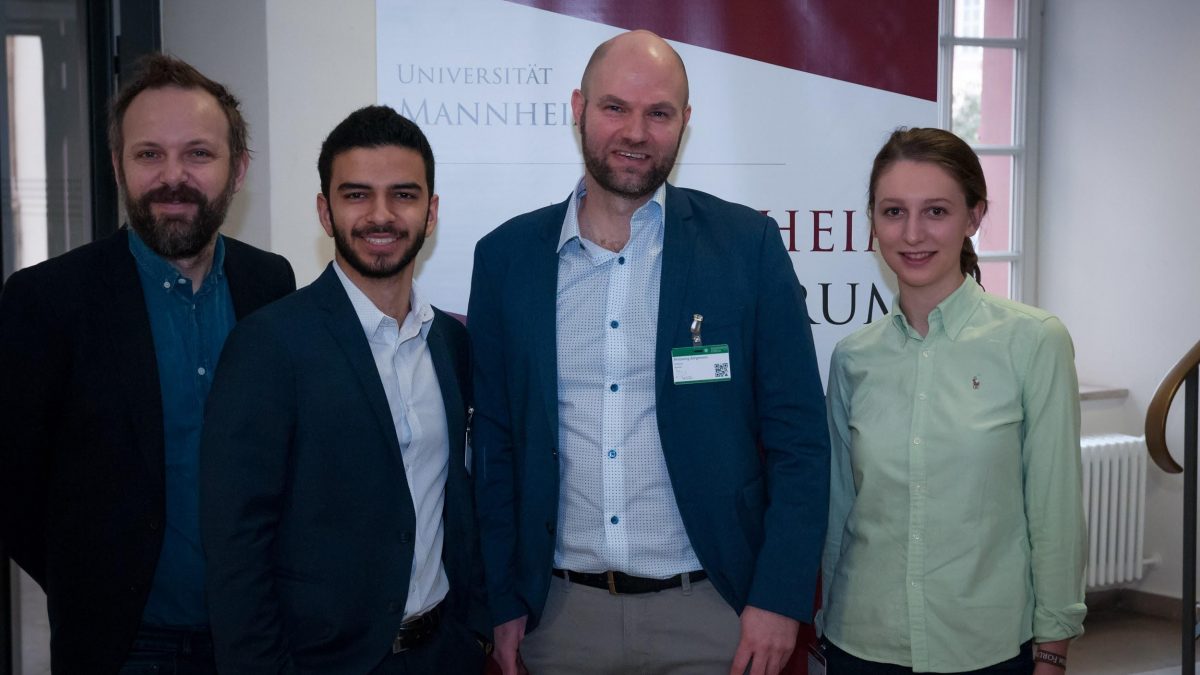 INFINITY at Mannheim Forum 18
Connected Worlds – was not only the topic of this year's Mannheim Forum but also the reality each of us faces every day.
Disruptive topics like digitalization, multiculturalism and populism change the way we live every day. Some lead to more comfort, while others result in challenges we all face.
The Mannheim Forum, a three day conference, organized by students for students and professionals gave participants the opportunity to attend several speeches, panel discussions and workshops, that showed different perspectives on these topics and enabled students to engage in interesting discussions. Speakers this year included: Christian Wulff, Boris Palmer and Bernd Riexinger.
Infinity Mannheim co-operated this year for the second time with the Mannheim Forum, not just by designing the whole conference more sustainable by implementing sustainable solutions but also by having a certain impact on the topics and speeches of the event.
Therefore Infinity had the opportunity to plan a speech dealing with sustainability in times of change.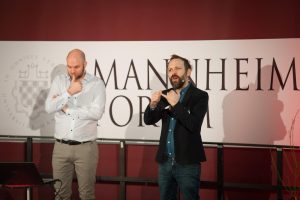 Sveinung Jorgensen and Lars Jacob Tynes Pedersen, two renowned associate professors at NHH Norwegian School of Economics, authors of RESTART – which is accessible for anyone online and offline – took the audience on a research based journey through sustainable business model innovation and shared insights of their work.
Not just the unique character of their talk and interaction but also the content of the speech left behind a full lecture hall with impressed attendees, who were able to engage in a long discussion with the two afterwards, and indeed did so.
During the discussion, Jorgensen and Pedersen shared important insights with us and gave us inspiring input for our future work.
This year's summer Jorgensen and Pedersen will publish their book in English: "RESTARTing sustainable business innovation" which will be available online as well as physically.
We would like to thank Sveinung Jorgensen and Lars Jacob Tynes Pedersen for their incredible contribution to the event and the Mannheim Forum Team for the organization.
We are looking forward to finding ways to collaborate with Jorgensen and Pedersen and cooperate with the Mannheim Forum in the following years.
---
Über den Autor: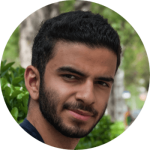 Armin Mesgaran
CSR/SE
Armin studies Business Administration and is the chairman of the board of Infinity. Besides his studies, he works at SAP as a working student.