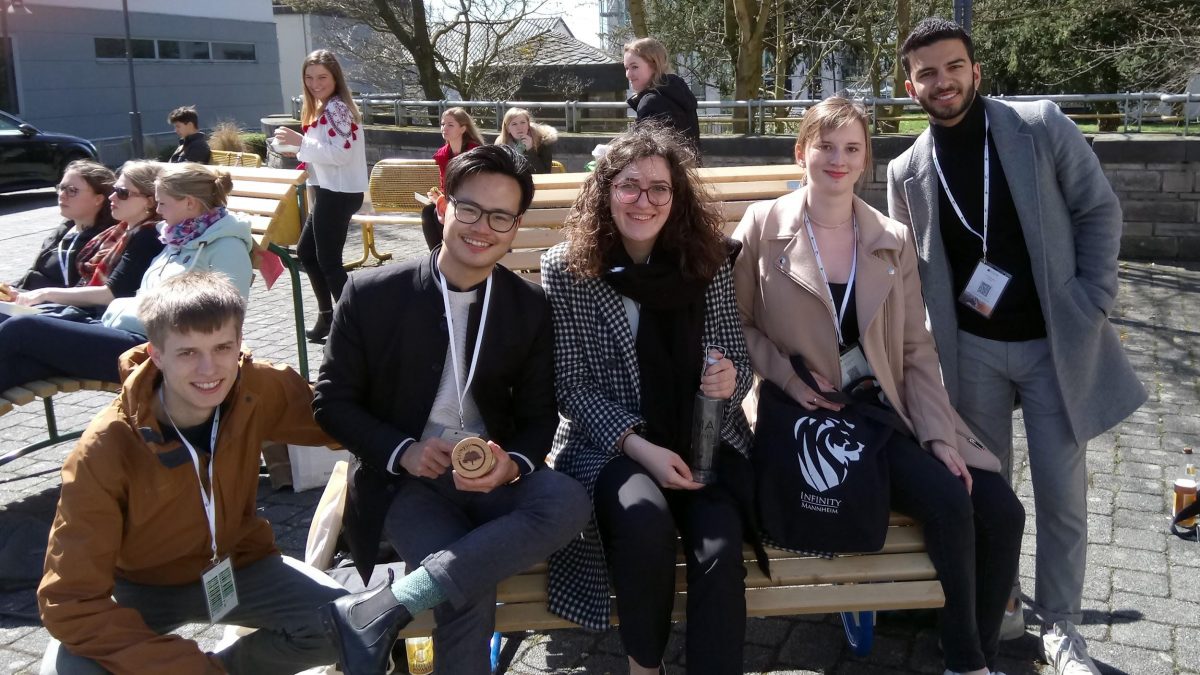 INFINITY at SensAbility 18
As it is already a tradition for Infinity to take part in the @WHU SensAbility Conference, we once again did not miss the opportunity to spend the first weekend of April in Vallendar, participating in interesting workshops and listening to inspiring speeches. The SensAbility Conference is the biggest student-led conference focusing on Social Entrepreneurship, which has been taking place every year since 2009. For the first time at SensAbility, Infinity Deutschland led a workshop on the topic "How to create local impact with a global mindset". We are very thankful that we could take part in this event and would like to share some of our insights on the conference with the leading motto "Think Social. Act Economically".
After some welcoming words and an entertaining moderation on Friday morning, Markus Sauerhammer, chairman of the Social Entrepreneurship Network Germany (SEND) gave the first speech on how we need a mindshift to be able to shape our future. SEND helps social entrepreneurs and start-ups to connect with players in the industry by giving its members a voice and providing them with workshops.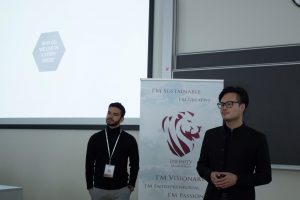 The morning continued with different workshops. Among startups like Lycka, Oradian, Project Together and many more, our umbrella organization Infinity Deutschland had the chance to lead a workshop on the topic "How to create local impact with a global mindset". After introducing our way of creating impact for society and giving some input on our Learn-Development-Apply approach, it was up to the participants to apply our framework to a sustainability related problem, which was brainstormed by the participants beforehand. At the end, all three groups presented first ideas to effectively tackle challenges like microplastic, poverty among seniors and social inequality locally.
During the Social Pitch after lunch, six social start-ups had the opportunity to present their ideas to a jury consisting of eight industry-leading investment professionals. This year's winner, Thriving Green, is fighting malnutrition in Kenya by building breeding facilities for the superfood spirulina and offering training for local farmers. Another interesting speech was given by Andrea K. Weber, Director of Corporate Responsibility at METRO AG, a global specialist in wholesale and food retail. She explained how METRO is sourcing responsibly its products and reducing food waste by improving their packaging. The last event on Friday was the much anticipated "FuckUp Session – Lessons Learned". Felix Leonhardt, founder of PureFood, and Holger Heinze, founder of Monagoo GmbH, gave entertaining speeches on how they have learned from their failures. To put it in a nutshell with a quote by Holger Heinze: "The key is to fuckup every day, to accept that and to learn from that".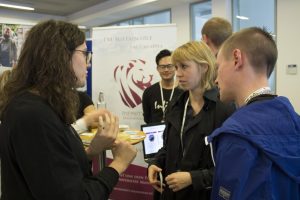 Saturday continued with a speech on "Maximize your impact by earning money" by Sebastian Grothaus, CEO of Good Profits, an investment fund for social businesses. The following panel discussion on "How to be an Environmentalist when World Leaders are not" taught us that it is of utmost importance to build bridges between environmentalists and world leaders. Afterwards Infinity Deutschland had the chance to share its vision at the SensAbility Fair, where participants could network with different partners and companies of the conference.
On Saturday afternoon, we left the conference with our minds full of inspiring workshops and engaging discussions. We want to thank the organizers, speakers and everyone involved in SensAbility for this unique weekend in Vallendar. To quote the amazing moderator this year: "It was great stuff!"
---
Über die Autorin: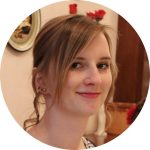 Christina Weninger
Public Relations
Christina studiert im 4. Semester den Master Kultur und Wirtschaft (Anglistik, BWL) an der Universität in Mannheim und ist Teil des Public Relations Ressort. Ursprünglich kommt sie aus dem fernen Nordrhein-Westfalen, wo sie auch ihren Bachelor in Linguistik gemacht hat. In ihrer Freizeit geht sie gerne bouldern und macht Yoga.
Tags In